Permulaannya tulisan ini ditulis secara mudah. Supaya pembaca senang membacanya.
Teori Otak Triune membahagikan otak kepada tiga komponen:
1. The Reptilian Brain
2. Limbic System
3. Neocortex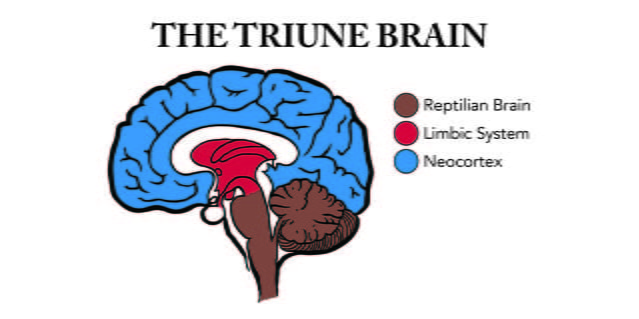 The Reptilian Brain merupakan bahagian otak yang berperanan besar dalam membuat keputusan. Bahagian ini menentukan apakah kita akan beli atau tidak sesuatu produk.
Bahagian otak ini boleh dipengaruhi.
Bidang ilmu yang menyelidik khusus faktor-faktor yang mempengaruhi The Reptilian Brain disebut #neuromarketing.
Ini adalah topik yang akan saya kongsikan dalam post-post yang akan datang.